High gloss black acrylic sheet 3mm
Brand : Alands
Product origin : Jinan,China
Delivery time : 10-15 days
Supply capacity : 15000 tons/year
High gloss black acrylic sheet 3mm
High gloss black acrylic sheet 3mm
Standard Sizes of our Cast acrylic sheet:

● 1250 x 2450 mm (4'x8')
● 1250 x 1850 mm (4'x6')
● 1220 x 2420 mm
● 1220 x 1820 mm
● 1500 x 2100 mm
● 1600 x 2600 mm
● 1850 x 2450 mm (6'x8')
● 2050 x 3050 mm etc.
● Custom Size and Cut to Size.
Custom-made sizes / cut to size acrylic sheets:
Thickness of our Cast acrylic sheet:
● Flexible thickness, most common from 1.8mm-25mm, like:
● 1.8mm
● 2.0mm- 3/32"
● 3.0mm- 1/8"
● 4.5mm- 3/16"
● 6.0mm- 1/4"
● 9.0mm- 3/8"
● 12.0mm- 1/2"
● 18.0mm- 3/4"
● 25.40mm- 1"
● Etc.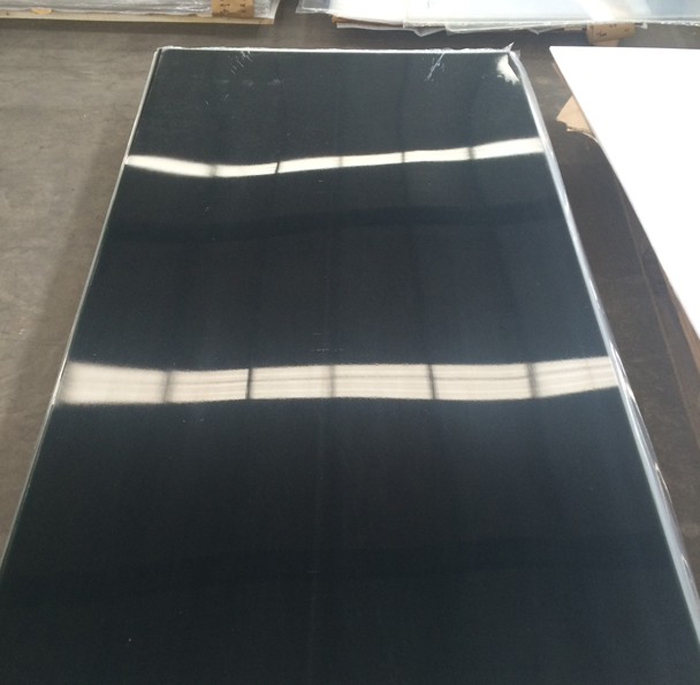 Product features of our Alands Cast Acrylic sheets:
1. Perfect transparency and the Clear acrylic sheet light transmittance with 93%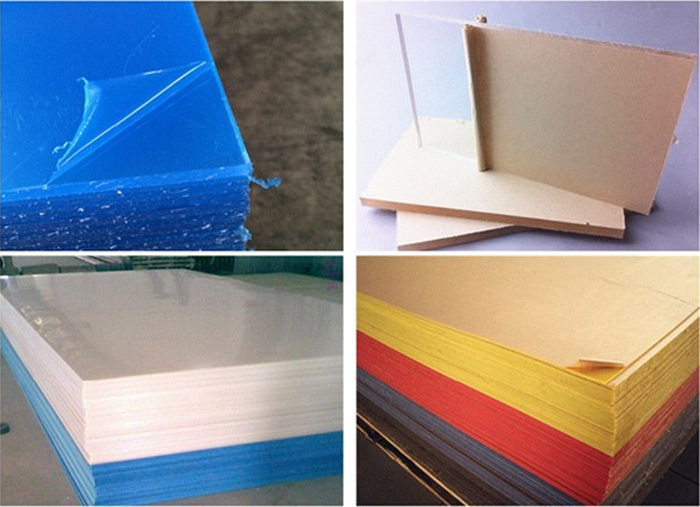 2. All colors available;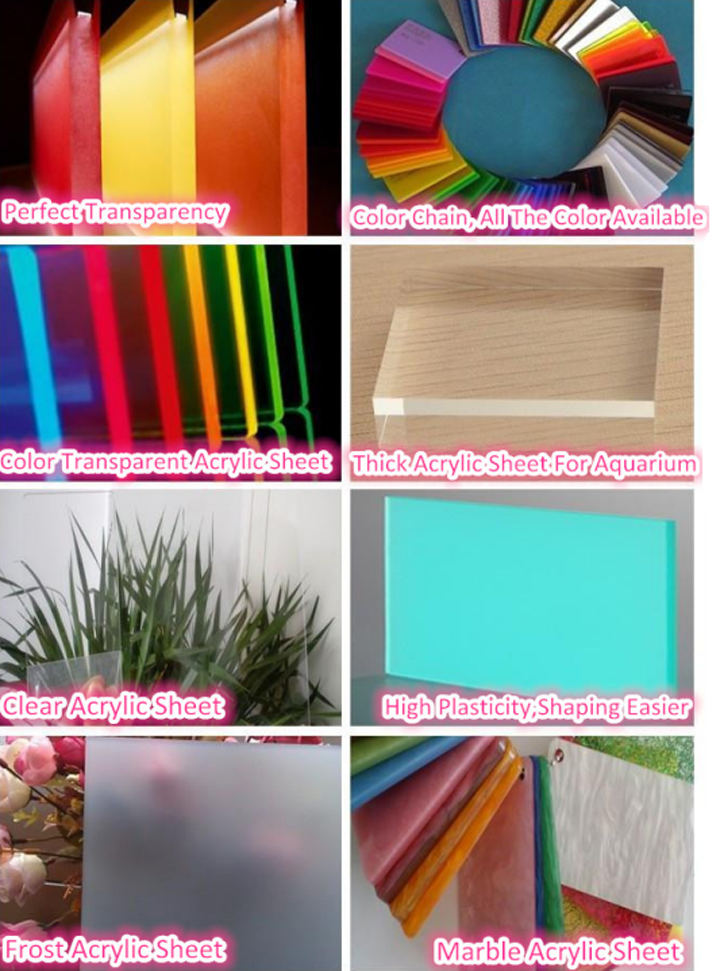 3. Excellent weather resistance, named as "Queen of plastic"
4. Weighs half as the glass, small density, far safe than glass
5. Stable physical property, high plasticity, be suit to the project
6. High hardness and polish in surface.
7. The best cast acrylic sheet production line in Asia
8. Certified by RoHS and ISO9001, with CE and SGS certificate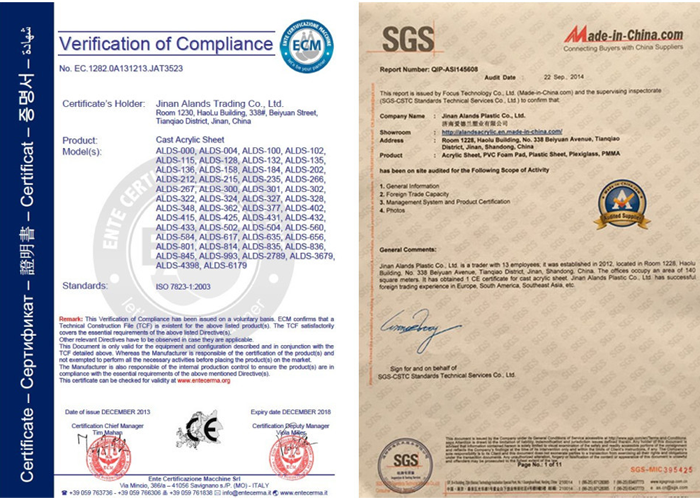 9.The technique of control, the thickness tolerance is in the domestic leading level.
10.With different sizes and thickness for option
11.Variety in color, easy to clean
Applications of Cast Acrylic sheet:
1. Construction: show window, doors, light-absorption shade, telephone booth.
2. Advertisement: lamphouse, signboard, indicator, display rack.
3. Vehicle: door and window of car and train.
4. Medical: infant incubator, many kinds of medical apparatus.
5. Civilian goods: bath room, art work, cosmetics, bracket.
6. Industrial: instruments and meters and protecting cover
7. Lighting: daylight lamp, ceiling lamp, lampshade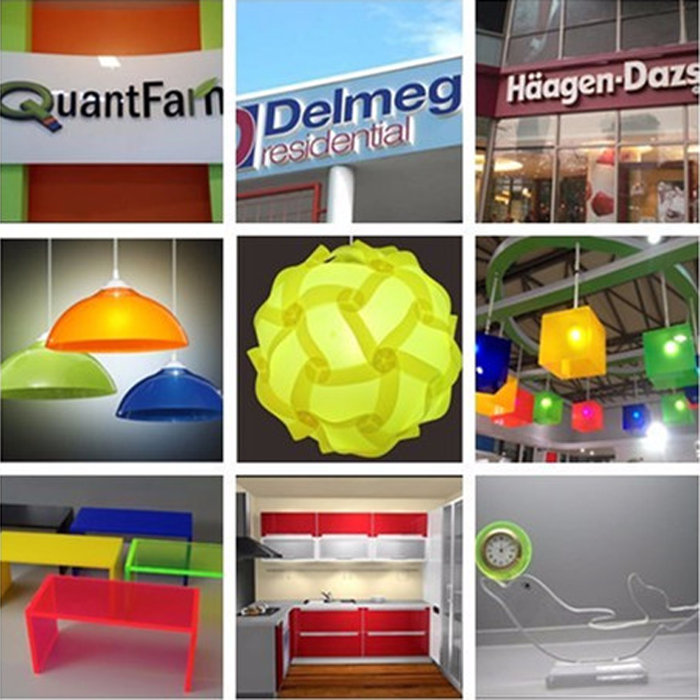 The specification of Alands Cast Acrylic sheet:
Tension

Coefficient of Rupture:

700kg/cm²

Coefficient of Elasticity:

28000kg/cm²

Bending

Coefficient of Rupture:

1.5kg/cm²

Coefficient of Elasticity:

28000kg/cm²

Transmittance(parallel rays):

92%

Full rays:

93%

Heat Distortion Temperature

100℃

Ultimate Temperature of Continuous operation

80℃

Thermoforming Ranges

140-180℃

Insulation Strength

20V/mm
Packaging & Shipping

Acrylic sheet Loading to the container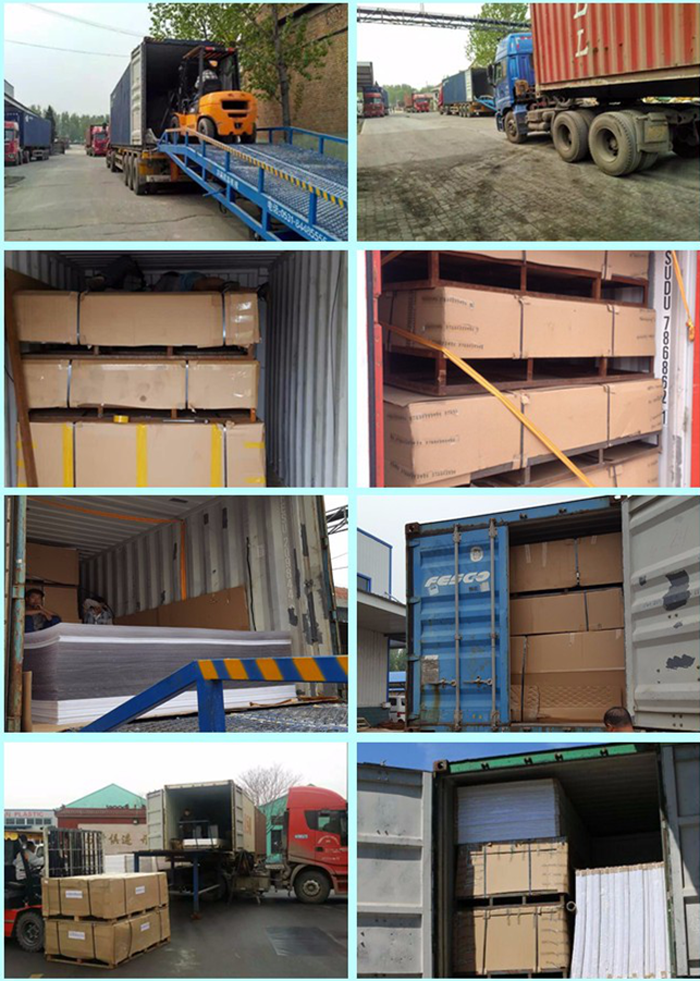 Besides the Acrylic sheet, we can also provide PVC and PP Coroplast, load together in one container can help customers save much cost.
For any need, please feel free to contact with us!