PVC Marble Sheet
10-08-2023
PVC marble sheet is a man-made building material made of polyvinyl chloride (PVC) resin and fillers such as quartz sand.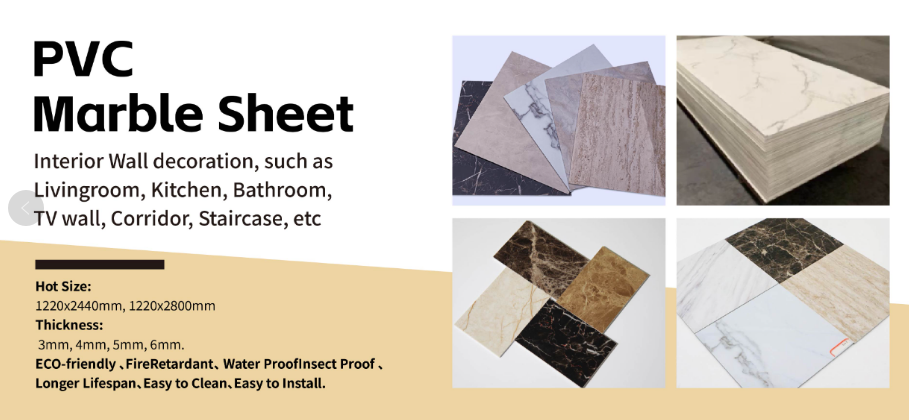 Features:
1. Economical price
2. Easy to process and install
3. Rich colors
4. Durable
5. Lightweight
Usually used for indoor wall decoration, such as living room, kitchen, bathroom, TV wall, corridor, stairs, etc.